Welcome to Mustard Seed Ministries
Mustard Seed Ministries is a registered Christian charity. Our passion is to see lives transformed both locally and overseas through the love of Jesus Christ, so everything we do is with this in mind. Working in close relationship with a range of organizations, pastors and churches. Mustard Seed Ministries is helping to support projects in India, Philippines, and Bangladesh that are bringing a positive change to the physical and spiritual lives of children, the elderly and dis-advantaged people.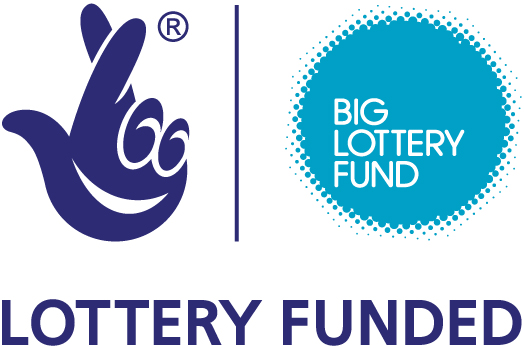 Mustard Seed Ministries is delighted to announce the success of our application to the Big Lottery Reaching Communities Fund.

With the grant from the Big Lottery Fund we are relaunching Personal Choice, an exciting project which will address the barriers, social isolation and inequalities experienced by older people (50+) in Portsmouth and improve their well being and independence. The 5 year project will deliver the following interconnected services for older people:
Information & Advice Centre
Lunch Club
Activities and social groups
IT training
Job search and support prior to retirement
Personal Choice has been set up as we recognise that older people and their relatives and/or carers in Portsmouth, particularly the Charles Dickens ward need more accessible information, advice, support and opportunities for social integration to address the problems of economic and social deprivation and improve their independence and well being. We also aim to support older people in the years preceding retirement to address issues that could lead to poverty and isolation in later years.
We want to offer a holistic service with the older person at the centre offering time to discuss issues, explore avenues and provide the information, advice and support they need to make their own decisions. Beneficiaries can expect confidentiality, one to one and ongoing support, advocacy, input from professional bodies, on a wide range of issues.
As part of this holistic approach we aim is offer a range of activities that offer opportunities to socialise and make new friends, relax in a safe environment, learn new skills and share existing ones, take trips and enable older people to contribute and feel part of something rather than simply spectate. We aspire to:
To provide equality of service provision irrespective of social standing, race or gender
Provide the most professional specialised service for the elderly in Portsmouth
Empower the older person to remain independent and in control of their own future
COLONIAL BROTHERS. Donate music
Great for a Christmas present, or just to add to your collection.
In support of the Phillipines Disaster relief fund......
Here is another way for people to donate,,
To help with the relief fund

COLONIAL BROTHERS

are donating everything from their albums on iTunes ,Amazon,, etc,,
Please Download these albums,
In the spirit sessi
ons
and

Glory

..
You to can do your part and get something back for it.
to help all the kids, and elderly we support. There are some amazing musicians that Feature on all the tracks including singers..


Olu Rowe

,

Lisa Barron

, and Rapper,

Foc Z white

is on a couple too so even more reason to download haha
A BIG Thank you to

Bob Ross & Papa Rick

for donating their music to a very wothwhile and tender cause
Enjoy...

https://itunes.apple.com/pt/artist/colonial-brothers/id717721155
Mustard Seed Ministries Celebrate 20 years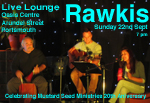 Mustard Seed Ministries Celebrate 20 years of supporting the needy ones across the globe.
This year celebrations will be held at Oasis Live Lounge Arundel Street Portsmouth on the 22nd September 7pm with Guest artists RAWKIS, There will be a short Movie by Mike Ross of the India projects accompanied by the music of COLONIAL BROTHERS, A BIG thank you to all involved.
We continue to work to our best endeavours to ensure that the needy ones we support are well cared for and are lifted up out of the oppression they endure on a day to day basis. Some would say after 20 years it would have been enough let's sit back a while,,
But: THIS IS ONLY THE BEGINNING.
We aim to do more than ever in the future, throughout the U.K. India,Philippines, Bangladesh,Nepal and Haiti.
We will continue to raise awareness for the needy ones that need our help, home and overseas.We welcome supporters and partners new but without the support of so many generous and like minded people, friends and family, we could not have come this far,, THANK YOU.
Paul Hickman. Ironman challenge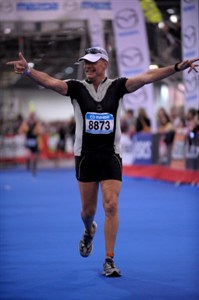 I am 62 next birthday, not you may think an appropriate age to do an IRONMAN triathlon. That is a 2 1/2 mile swim in the sea, followed by a 112 mile bike ride, followed by a marathon. Without my faith in Jesus, I wouldn't dare chance this but I am believing in Him for a miracle. Through this Race I am going to try and help support my friends Rick & Gilly through their Mustard Seed Charity they have developed a particular heart for kids with special needs. Sadly there are not sufficient homes to accommodate children with such needs. We have an opportunity to make a difference, MSM support the 'Little Angels' home, a locally run Trust who's vision is to give children with special needs a loving and encouraging environment with appropriate education and training to enable them to express their talents and become independent and self supporting adults.
If you would like to join me and SPONSOR or DONATE, you can do so by clicking onto my sponsorship page at:
https://my.give.net/Ironman4littleangels

Mustard Seed Ministries Receive the H.A.L.O. Award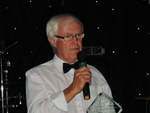 Mustard Seed Ministries are Pleased to announce the honour of receiving the coveted H.A.L.O. award
for services to the community.
On hand was Trustee David Helyer who was presented the award by the Lord Mayor of Portsmouth.Mr Helyer said that the charity had evolved into something much more than he had anticipated when he first joined.
Please help with whatever you can by clicking on the pay pal button,, every little helps,,, together we can make a difference
Calvary
Open Hearts Fellowship: Lapu Lapu,
Cebu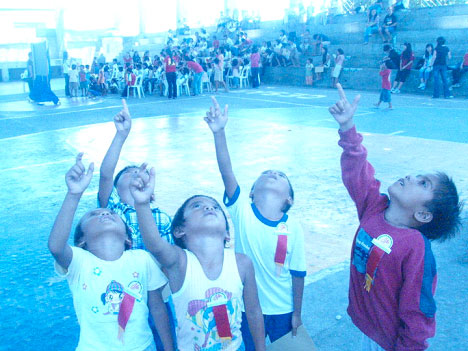 After a decade of persistent prayer, the Lord has finally blessed Calvary Open Hearts Fellowship in Cebu Philippines, with an 852 square metre piece of land!

It's to be rented for a period of ten years and will be acquired at a later date
- a voice of faith !!!,,, see Cebu page ,, Philippines.
We are please to report that fundraising through MSM has been able to provide much needed funds and musical needs in support of Ron and Joanna's Incredible work to continue the church to flourish.
PCF Community Churches are run in each community giving hope to the whole family through evangelism, Church services, youth groups, children's clubs, choir and cultural dance, bible studies and prayer meeting. The Churches also provide spiritual care to all of the beneficiaries and staff for PCF's programs and services. Currently the Churches serve over 1,050 people in its activities.
LITTLE ANGELS, Goa India, New toilets needed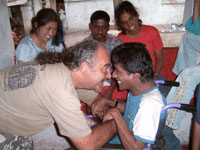 Through our work MSM has developed a particular heart for children with special needs. Sadly there are not sufficient homes to accommodate children with such needs. We have an opportunity to make a difference, and MSM are now supporting The newly opened 'Little Angels' home, a localy run Trust who's vision is to give children with special needs a loving and encouraging environment with appropriate education and training to enable them to express their talents and become independant and self supporting adults. The dwelling is and has been adequate till now but with the addition of more children with special needs we are desperate for new toilets and showers.
Please pray that this can be done soon to make their lives easier.
Below is a Video for Warblington school,
A BIG thank you to them for their support and Fundraising.
A.F.R.A Home - Chennai - India
MSM have a long standing relationship with AFRA, who provide a loving home to 48 children aged between 4 and 21 years.

The home was started by Josephs mother in the 70's in a small two room dwelling and this was all that existed when we first visited them.

Gods love is really evident here and the home has grown and developed in the subsequent years.
MSM have supported the home for many years alongside local support from the surrounding areas.
Now one of the local organisations has decided to end its financial support, leaving AFRA to be under threat of iminent closure, we are praying for additional support to protect the future of the children and this wonderfull home.
A.F.R.A. Home Chennai India
News from Pastor Stephen ILIGAN Philipines.

The Building at the Dumpsite to which a certain Church rented for years is now our new Venue for our Feeding Center every Saturday morning, we are now renting it and we are now the one using it. We just want to thank the LORD for how HE provided for the 2 months advance and one month deposit as required by the owner before we could occupy the place.
We have now occupied the building and together we have singing, Bible stories and Games for Children.
We need your prayers for the following:
1.
The Building has no Electric power connection, we are still working on it, the owner have already given me the Land Title, the Notarized Authorization, authorizing us to apply for an Electric Power connection at the ILIGAN LIGHT & POWER COMPANY, INC.
2.
The Building has no Comfort Room (Toilet), because the former Church using the Building has a member whose house is just very near to the Building, so, every time they would feel to use

the restroom, they would just go to that house, but right now, the new owner of the house would no longer allow us to use their CR, the children

just go anywhere and do their thing, but that's not a good practice, we need to

train them on personal hygiene.
Please pray that the LORD will provide us for the Electric Power Connection and for the materials needed to build a Comfort Room (Toilet). Also windows for when it rains as there are none at this time
We will be using the Building for:
-
FEEDING FROGRAM every Saturday
-
PRAYER MEETING Wednesday afternoon
-
SUNDAY AFTERNOON WORSHIP & FELLOWSHIP
-
For Seminar on EVANGELISM & DISCIPLESHIP
-
Tutorial Class for Children on Mathematics, English, Science and Arts (Drawings)
-
For Training on Livelihood for the Parents of the Children
-
And for other relevant Activities.
ILIGAN Philippines. Feeding & De worming Project
LINVOY PRIMUS CHALLENGE:
winning school to visit Goa
We are honoured to host another visit with the winning school from Portchester, Portsmouth Hampshire. They will be accompanied by their Teacher, Marie Potter 'Oasis Church' Portsmouth who was their Mentor, Steve Rolls from 'Faith and Football' Naomi Hargreaves 'Faith& football' This is our 6th year and is a life changing experience for the young winners to see life as it is in India.
New Van for MSM
Great thanks to

Steve and Fran Burnett

'Compact and Bale' for an answer to prayer for some time. For the last 4-5 years we have had to get by with numerous old vans to get us to venues to raise awareness and much needed funding, many times we have broken down and had to pay for costly repairs, but now our prayers have been answered in the form of a 3 year old beautiful van, fully maintained and serviced, praise God. A lesson for us all,"for those who wait on the Lord, in HIS name it will surely come to pass"
Bailing Machines arrive in Manila.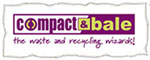 Steve Burnett of Compact and Bale:
Has now been able to deliver the first of a series of Bailing machines to further the support with PCF in Manila Phillipines.
This will help the project in Tondo dumpsite become a more self sustaining project, it will enable them to recycle their waste and produce an income to support the many projects that PCF have ongoing.
P.C.F. working on the Dumpsites in Manila.