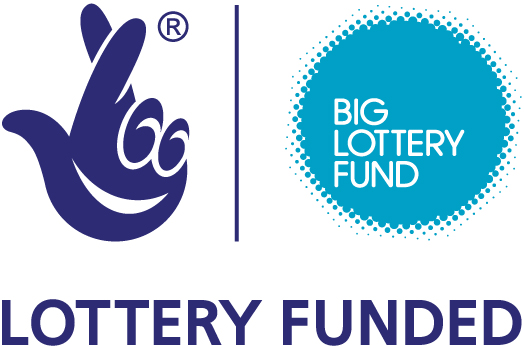 Personal Choice has been set up as we recognise that older people and their relatives and/or carers in Portsmouth, particularly the Charles Dickens ward need more accessible information, advice, support and opportunities for social integration to address the problems of economic and social deprivation and improve their independence and well being. We also aim to support older people in the years preceding retirement to address issues that could lead to poverty and isolation in later years.
News and Updates
January 2015
Happy New Year from Personal Choice! We have lots of activities going on in the New Year, please feel free to come along and get involved.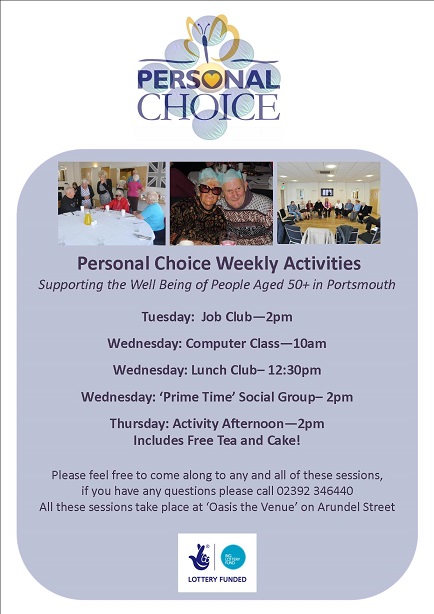 December 2014
Thank you very much to everyone who attended this years Christmas Party! It was a great success and I hope everyone had a lovely time.

Also a big thank you to all the volunteers and performers who helped out, you all worked so hard!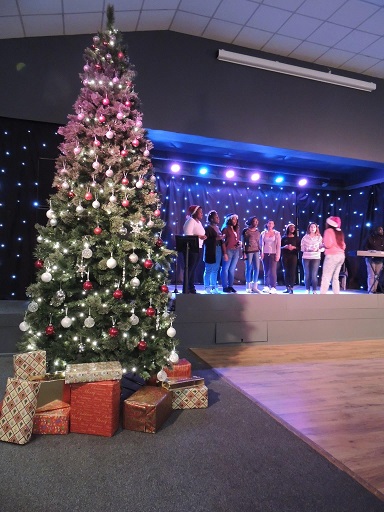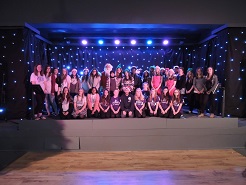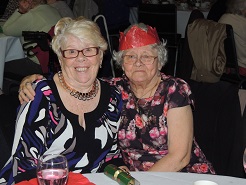 August 2014
Mustard Seed Ministries is delighted to announce the success of our application to the Big Lottery Reaching Communities Fund.
With the grant from the Big Lottery Fund we are relaunchingPersonal Choice, an exciting project which will address the barriers, social isolation and inequalities experienced by older people (50+) in Portsmouth and improve their well being and independence. The 5 year project will deliver the following interconnected services for older people:
Information & Advice Centre
Lunch Club
Art, Cooking, Photography and other Activities
Computer Classes
50+ Job Club
We want to offer a holistic service with the older person at the centre offering time to discuss issues, explore avenues and provide the information, advice and support they need to make their own decisions. Beneficiaries can expect confidentiality, one to one and ongoing support, advocacy, input from professional bodies, on a wide range of issues.
As part of this holistic approach we aim is offer a range of activities that offer opportunities to socialise and make new friends, relax in a safe environment, learn new skills and share existing ones, take trips and enable older people to contribute and feel part of something rather than simply spectate. We aspire to:
To provide equality of service provision irrespective of social standing, race or gender
Provide the most professional specialised service for the elderly in Portsmouth
Empower the older person to remain independent and in control oftheir own future