COLONIAL BROTHERS:

new music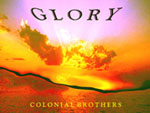 COLONIAL BROTHERS:
Have offered their music in support to the work of Mustard Seed Ministries.
All songs from their album are available for down load at their site.
All monies collected will go directly to the work of MSM. Click here to go to their myspace page.